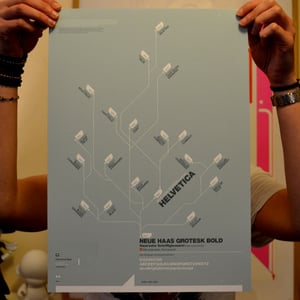 £

23.00
A3 Digital print on 192gsm archival paper.
(16.5 x 11.7 in)
A map of the evolution of the various weights of the font Helvetica. A timeline runs vertically up the map and each weight category flows along a branch.
This print is signed and stamped and limited to only 23 copies.
Comes with a Certificate of Authenticity that's so nice you might want to frame it too.
designed by bettyFishcake